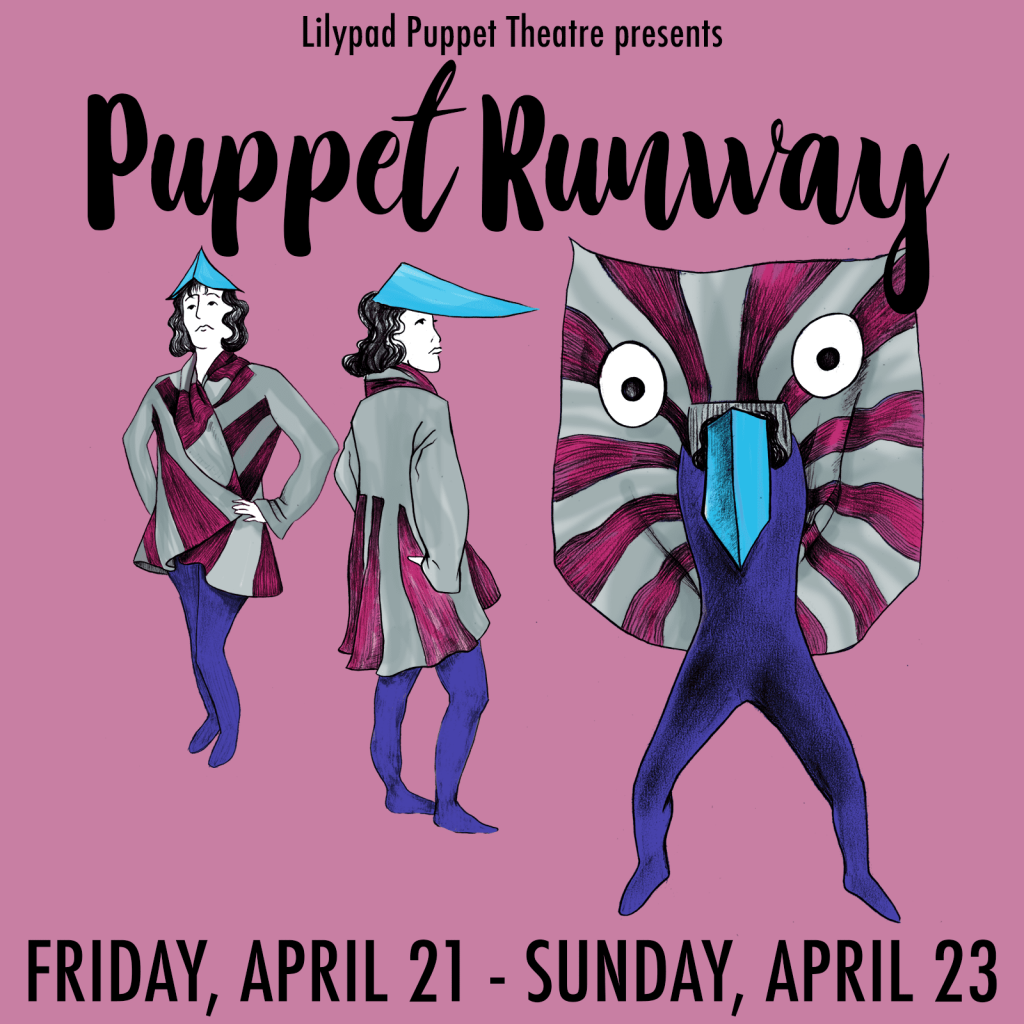 Many members of the Ithaca Puppet Pod have been working together to create this show. Puppet Runway is a fashion show inspired by the art of puppetry and a puppet show inspired by fashion! We collaborate with puppeteers, puppet builders, fashion artists, burlesque performers, actors and musicians to create this unique variety show! In this show, human models will wear clothing that will come alive. Puppets and humans will come together to create something that has never been done before. Surprising birds, dancing cats, giant elephants, talking boots…lots of surprises!
Previous Events: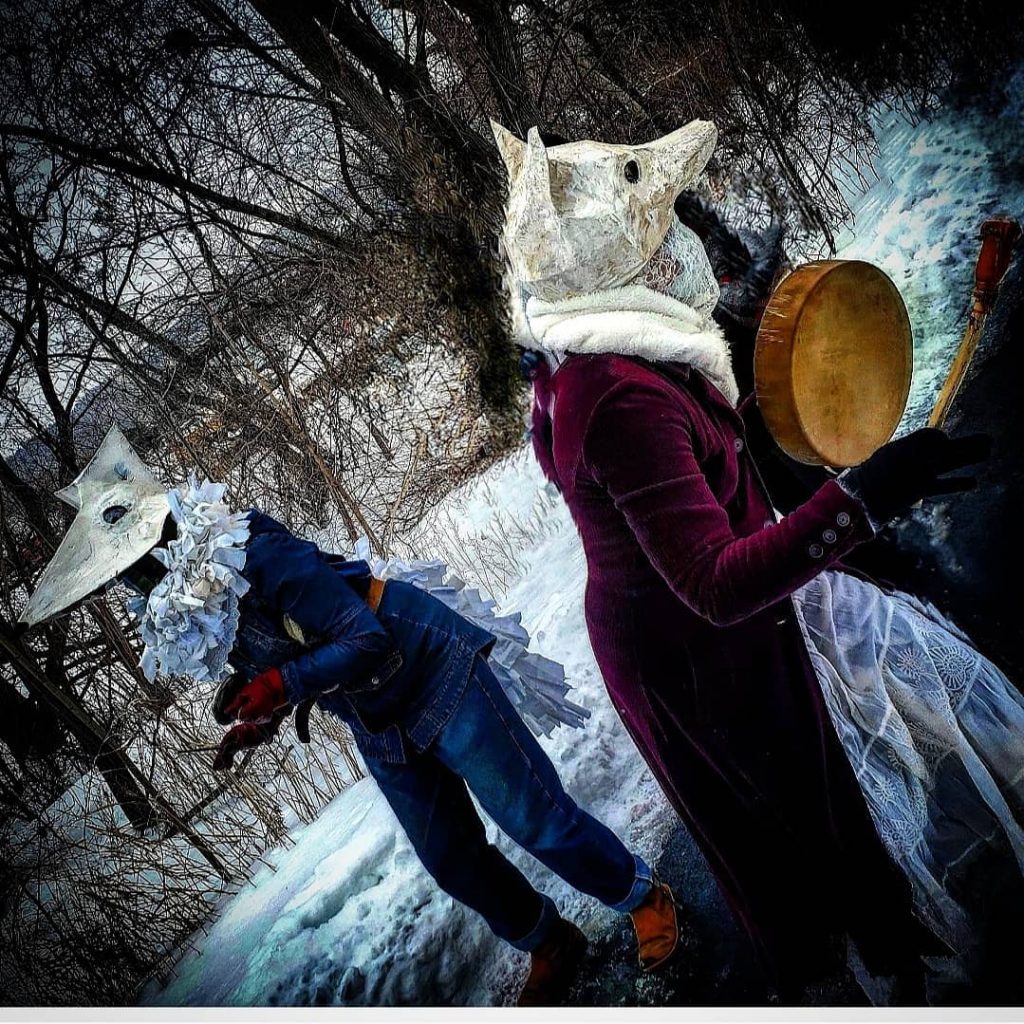 Arctic Animal Parade!
Sunday March 21st, 1:30pm @ The Children's Garden (121 Turtle Ln, Ithaca, NY)
It's World Puppetry Day and we want to celebrate with our last Arctic Animal parade of the season. Join members of the Ithaca Puppet Pod at the Children's Garden for a free parade of animals and puppet postcards. We will be hiding these fun animal cards throughout the garden for anyone to find. Take your postcard home, cut it out and make a fun puppet! Detailed instructions here. If you want to bring an instrument and parade behind the animals feel free. This is a distanced parade, so please don't touch or feed the animals.